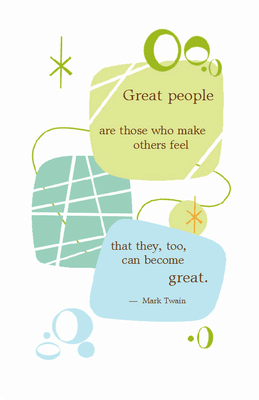 I'm walking on air! I've taken the decision to tell my granddaddy boss(that's my boss' boss' boss) about my training course. I know there are people that would think I was mad to break some of my cover and that work may throw a spanner in the works but Hubby and I talked it over and ultimately at some point I'll have to declare that I have a second job. Hubby suggested that Granddaddy boss might be supportive. He's a very busy man so I had to book half an hour in his calendar and wait.
I think I was more nervous than when he originally interviewed me for the job i currently hold. But I had taken some time at my desk before hand to consider and structure my thoughts.
I told him all about my own personal disappointment over not been able to do the coaching training through work and how I was going to fund the course myself.
He said some very supportive stuff, confirmed that he had no issues but would check out the form filling side with personnel. He also approached them to see if they would help fund my learning. I didn't think so and I don't think he did either but I appreciated that he gave it a try.
I think he was actually relieved as he may have thought I was building up to telling him I wanted to leave.
He did get an agreement from personnel that if I needed some practice coachees that I could do that in works time - how fab a boss is that.